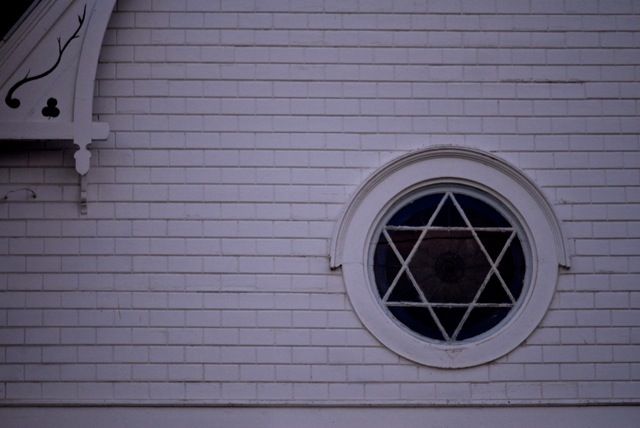 OLCF'S GRANT APPLICATION PROCESS
OLCF's grant application is handled entirely through this website. It is a TWO-STEP process as explained in detail below. There are typically four grant review cycles each year and there are no deadlines to submit a request. If an application review cycle is missed, the request will roll forward to the next review.
There are no fees for a church to establish an account, nor application fees to submit a grant request.
To Begin, Create a Church Account
To begin a grant application, applicants will first establish an online profile for your church.
IMPORTANT NOTE: If your church has already established an account with us, please DO NOT create a new one. If you are unsure of the email associated with your account, or need help to logon, please contact our office for assistance. If you've forgotten the password, you can click "Forgot Password" on the Logon page to reset it.
Step 1: Once an online account has been created, an applicant is automatically led to Step 1 of the application, which is called the "LOI" or "Letter of Inquiry". (This letter is not something that is mailed to us. It is an online letter.) All questions must be answered and the required documentation attached as requested on the form in order to submit the LOI. (You will have the capability to begin the form and return to it at a later time to complete it if necessary.) Also, an applicant has the capability to add a "Collaborator" to the application. For example it may be that a church elder is handling an application, but needs the pastor of the church to complete the section in the application that is directly related to the pastor's story. To add a person who is able to provide additional information to the grant application, click the blue tab near the top of the screen that says, "Collaborator".
Once submitted, the LOI will be reviewed by the OLCF Grants Committee. If it appears that the LOI meets the OLCF grant criteria and the project is one that could potentially be considered for a grant award, Step 2 of the application will become available to your online account. You will be notified by the email address you provide in your account that the initial request was accepted and that you should logon to your account to proceed to Step 2. PLEASE NOTE: Acceptance of the LOI is not an approval for a grant award. Step 2 will also need to be completed. Both the LOI and the Application would then be presented to our full Board of Directors for consideration.
Step 2 is the full grant "Application". As mentioned above, if an LOI is accepted, then the applicant will be notified to log back on to your online account to complete the second part of the application.
Information that is required for the submission of the LOI (Step 1) includes:
Name, address, city/state, zip, and phone number of church
Name of pastor and/or church contact person with daytime contact information and e-mail address
Explanation of the scope of the project that the church is seeking assistance
Copies of estimates/quotes from contractors or vendors (Costs must be determined prior to submitting an application - OLCF cannot award a grant based on assumed costs.)
The amount of funds the church has saved toward the request
Church denomination
Pastor's Story (His personal Christian testimony), as well as a family picture
Statement of Beliefs (Doctrinal Statement or Statement of Faith)
Number of members listed on membership roster
Number for average Sunday Worship attendance
Number of persons led to faith in Christ and/or baptized in previous twelve months
Number of new church members in previous twelve months
Documentation from the U.S. Department of Treasury or Internal Revenue Service showing ONE of the following: a) the church's Employee Identification Number (EIN#) OR b) documentation showing the church is recognized as a 501(c)3 organization. IMPORTANT NOTE: These are FEDERAL documents - NOT the church's State Sales Tax Exemption. (If your church does not have either of these documents, please call our office.) If your church needs a hard copy of its document, please call one of the IRS help lines below:
IRS EIN Help Line: 1-800-829-4933
IRS 501(c)3 Determination Help Line: 877-829-5500
Additional information that will be required when submitting the full Grant Application (Step 2) includes:
Photo(s) of the church facility
Sunday worship bulletin
Pastor's Resume
Names, contact information and email addresses for three references
Your "Applicant Dashboard"
All applicants should become familiar with your "Applicant Dashboard". This is the screen that is seen each time an applicant logs on to their account. The Dashboard lists the church information provided as the account was created, in addition to contact information for the person handling the account and request. There are tabs for "Historical Requests" if you have previously applied for a grant, as well as "Active Requests" which will be the latest project for which you seek funding.
Any word that seen in blue ink is 'live' and will take you to a new screen.
Official notification of any grant award will be mailed via US Post Office to the church address provided. A grant award letter will include the grant amount, the approved project(s), and instructions on how to claim funding. A purple bar will then appear at the bottom of the dashboard that says "Documents Uploaded by Administrator". A copy of the grant award letter will be posted there.
A second purple bar will be added to the dashboard - "Follow Up Forms" and underneath is the "Statement of Completion". This "Statement of Completion" is the form to "EDIT" in order to claim the grant award
Funding will occur only after the project is completed and documentation of the project is submitted. Project documentation includes photos of completed project, receipts for materials and/or paid invoices from contractors, suppliers, or vendors, confirming that the project is complete.
Once a church has received a grant check, one additional form "Final Documentation" will be added to be able to complete and close your file. This will include a copy of the bank deposit receipt showing the grant was deposited into the church bank account, any final receipts associated with the project, as well as a few pictures that we may share with our Board of Directors.
Should you have any questions about this process, please contact our office - 713-275-1050. .
To set up a church account & begin Step 1 - The Letter of Inquiry (LOI)